IBT Solutions Business Secure

High Network Management Costs?
Constrained by bandwidth limitations?
Ever increasing constant budget constraints?
Migrate from MPLS with IBT Solutions Business Secure and achieve savings of up to 80%
Securing and Managing an Information-Driven World
If your business has branch offices, IBT Solutions Business Secure Service (with Remote Ethernet Device (RED) functionality) offers you a centrally managed appliance that makes it easy and affordable to connect branch offices back to your headquarters and keep their Internet access secure.
With increasing cost effective bandwidth availability over DSL, IBT Solutions can help you save up to 80% on your existing MPLS costs whilst still providing management of your WAN infrastructure. With Link Aggregation and High Availability (Active-Active or Active-Passive), you do not need to compromise on availability or security.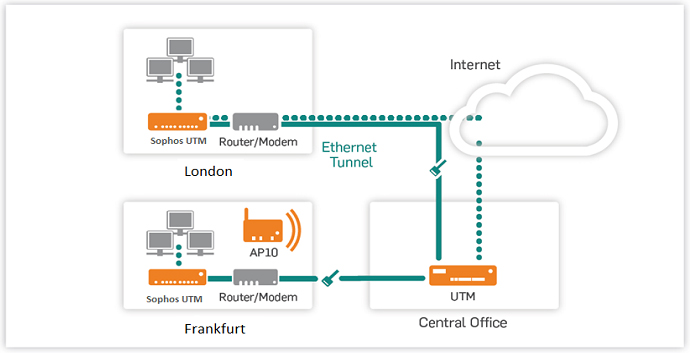 Your Benefits
Fast mass roll out of appliances
No local IT knowledge required at the remote site
Reduce total cost of ownership (TCO) by more than 80%
IBT Solutions will monitor and manage your WAN infrastructure
ITIL Service Desk
Strong security
Only one global security policy required
Extend wireless coverage throughout the company
by adding Secure Wireless Access Points
Secure your Video Conferencing
QoS for Voice traffic
Easily Run Microsoft Lync
Additional Features
---
IBT Solutions Business Secure Network
Protection protects against sophisticated types of worms and hacker exploits that a firewall alone can't stop.
Includes a configurable intrusion protection system and flood protection against denial of service attacks.
IPsec and SSL tunnel mechanisms provide flexible site-to-site and remote-access VPN connections between offices and mobile workers.
IBT Solutions Business Secure Email
Protection secures your corporate email from spam and viruses and keeps sensitive information from ending up in the wrong hands.
Empower users to manage their own spam quarantine, whitelist or blacklist emails, and search a personalized mail log.
Stop infected emails from entering your mailbox and protect confidential emails against illegitimate access.
IBT Solutions Business Secure Web
Protection lets you apply terms and conditions to protect your employees from web threats and control how they can spend their time online.
Limit the use of unwanted applications while giving priority to the ones your employees need to do their jobs.
Create dynamic reports on the fly to see how effective your policy is and make adjustments.
IBT Solutions Business Secure Webserver
Protection protects your web servers and applications like Outlook Web Access (OWA) from modern attacks hackers use to steal sensitive information.
Protect personally identifiable information like credit card and social security numbers.
Helps you improve compliance efforts where a web application firewall is required.
IBT Solutions Business Secure Wireless
Protection dramatically simplifies the operation of secure wireless networks providing a reliable signal all over the office.
Centrally manage access points through the built-in wireless controller in the appliance.
Easily set up various types of wired and wireless hotspots to grant temporary Internet access.
IBT Solutions Business Secure Endpoint
Protection lets you manage antivirus and device control on all your desktops, laptops and servers.
Protect your endpoints against malware and data loss even when they are not communicating through the gateway.
Centrally manage and enforce policies for all your endpoints wherever they are.
IBT Solutions Business Secure Service is based on Sophos UTM solutions
which protect more than 100,000 computer networks in 60 countries.
---
Frequently Asked Questions:
---
Q: What Connectivity is required?
A: With the IBT Business Secure service you will only need a DSL line as the devices we use create a secure Layer 2 tunnel and will give you the performance the DSL line is capable of so you are not restricted to the limitations of MPLS and yet you have all of the security and more!
Q: Can I centrally manage all of my remote offices including my Wireless Access Points?
A: Yes you can configure your WAP's including changing passwords for example.
Q: I want to have all internet traffic go through my head office so I can manage access etc?
A: Yes you can have all internet traffic break out centrally or you can even break out traffic in your remote locations thus freeing up bandwidth for accessing core business services.
Q: Can I centrally manage and deploy my security policies & rules?
A: Yes you can centrally manage and deploy your security policies or set different policies for different locations depending on business requirements. The central UTM has a very user friendly GUI interface and is easy to manage and to deploy your policies to your remote locations – just a click of the mouse and you are set up.
Q: Can I run Microsoft Lync over this solution?
A: Yes you can run Lync and the solution is capable of supporting QoS
Q: What happens if my Remote Office Device loses connectivity?
A: Our solution is capable of using 3G backup in the case of loss of your main DSL line or you can have a second device in either Active – Active or Active – Passive that will automatically fail over with no interruption to service. You can even have a completely separate line into the failover device to ensure connectivity.
Q: Do I need an IT presence in my remote locations?
A: No you do not need an IT presence in your remote offices as these devices are pre-configured and come with an easy install manual similar to setting up a home router.
Q: What level of Support is offered?
A: We can offer full ITIL service desk, remote call logging and tracking, Automatic Security updates pushed out to all devices via the provisioning service from Sophos Labs ensuring your business is protected against threats in real time.